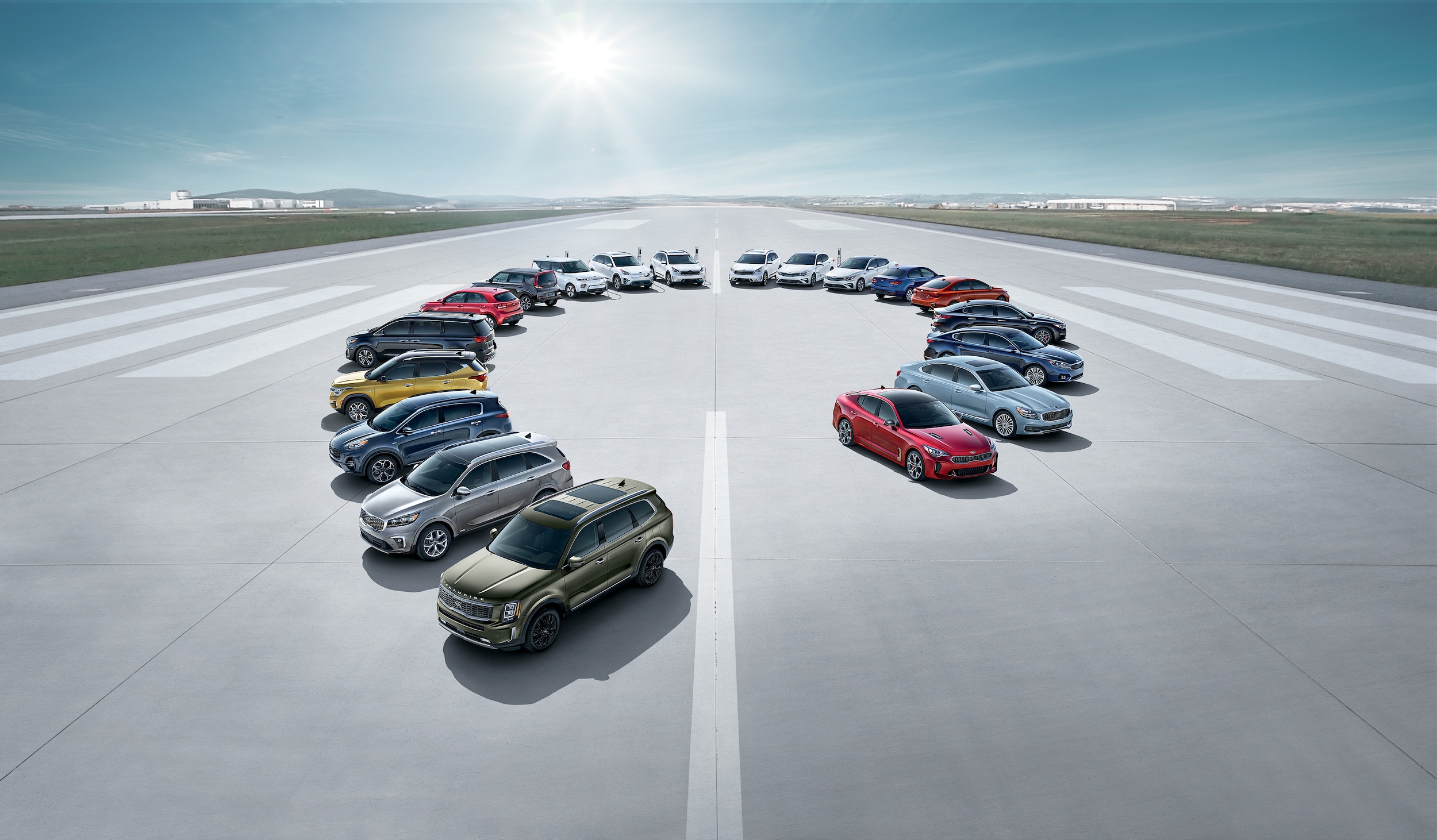 Car shoppers will find many different Kia models in our inventory, and small differences can drastically change your ownership experience. One such difference between these Kia models is how much weight they can tow, which we know many car shoppers like to figure out before they buy their new SUV. Well, we want to help our customers any way that we can, which is why we've highlighted the different towing capacities of the Kia SUVs near McKinney! Read on to learn more.
Towing Capacities of Kia Models Near Plano, TX
The Kia SUV lineup stretches far and wide to offer drivers many options, and there are four Kia models capable of towing trailers. We highlight the Kia models and their max towing capacities below!
Kia Sportage: The new Kia Sportage near Corinth, TX is a terrific crossover SUV for cities because it is efficient and compact while having a lot of cargo space and a max towing capacity of 2,000 pounds.
Kia Sorento: If you need three rows of seats and an SUV ready for any trip, the new Kia Sorento has you covered in many ways, including how it can tow up to 5,000 pounds.
Kia Sedona: The Kia Sedona is a smart minivan that can help families in a variety of ways, including when you need to tow up to 3,500 pounds.
Kia Telluride: The new Kia Telluride for sale near Tom Bean is a large SUV that demands respect, and that includes among those with boats to tow as every Kia Telluride has a standard max towing capacity of 5,000 pounds.
Learn More at Our Sherman, TX Kia Dealership
We hope this quick overview helps you find the right Kia SUV for your towing needs, and we'd love to tell you more about which model can help you enjoy a day out on a lake or with your camper. Reach out to our Kia dealer near Denison, TX to learn more!